It's said that there are more millionaires from real estate ownership that any other investment. We got into real estate as a passive income source that allowed us to build wealth over time.  The secret to real estate is the use of leverage (aka other people's money) and that's why we're on a mission to streamline that process.
A Lending Partner that's been there, done it, and knows exactly what you need.
We created FlippinLoan.com with you in mind! We offer capital to real estate investors with limited access to capital or credit and provide more people the opportunity to prosper from the booming real estate investment market.
We are not bound by the traditional bank delays, red tape and hassles.  We make swift decisions based on the property and the borrower's experience and willingness to roll up their sleeves and get involved in the rehab process.

Typical banks require lengthy application, income verification, tax returns and the slow bureaucratic process of approvals through loan committees sometimes taking weeks and months to approve. At FlippinLoan.com we have a streamlined online application process for hard money lending. We make lighting fast decisions. We close quickly so you can push forward to profitability.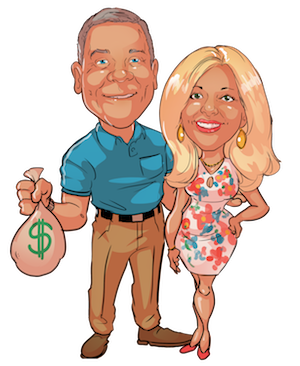 How many flippin loans can I apply for? We will do up to five loans with any one individual or entity.  Once we get the first one done, the borrower is basically already approved for the next one and can literally close as soon as the title work can be completed.  

How much will you lend me? Up to 90% LTV with the most competitive rates in the industry.
Do you lend to homeowners? No we do not do homeowner loans. We lend only for investment purposes to experienced flippers.
How does the application process work? Step one: Supply basic information about yourself, your experience and your deal. Step two: Provide financial info on purchase price, total rehab costs. Step three: complete final application information for quick appraisal and close.
If I've never done a deal before can I still qualify for a flippin loan? Not at this time, but please join our network of preferred borrowers so that as you do your second or third flip, you'll be on our radar when you apply for a flippin loan!
Work With Us
Your income, credit score and net worth are not how we make loan decisions.  The property you're working on and your experience are how we will evaluate your loan. Get started now. Or join our preferred network of borrowers to get started later.